I would like to express my concern over some game
breaking treatment I have been seeing. From what I can tell this server is pretty well balanced, taking polls on any new ideas or changes to be made. I.e an upgraded all inclusive server shop, or the removal of the infinity enchantment. Which is a great process. But I have begun to noticed abuse in creative power and believe it has gone too far as to break the game/economy. Recently I spent an ENTIRE weekend building an iron golem farm, using the game's natural mechanics and with hard work set up an automated system to help me collect iron for my building purposes. When I finally got it done, the next thing I know a player has gotten a spawner changed from a skeleton spawner to a zombie pigmen spawner (also unfair as it's an endless supply of gold otherwise unobtainable) to an iron golem spawner. Spawning countless iron golems at incredible rates. Providing a vast amount of iron to the player and rendering anything anybody could ever build or collect for that matter useless. So all my hard work has been instantly wiped away with a simple change of a spawner ID. This not only effects the player receiving the iron and essentially insulting my hard work and efforts but he is also destroying the economy and removing the work required by other players by giving countless stacks of iron to them.

Thus I am reporting this abuse of admin abilities and game breaking behavior and request that this be removed. As well as requesting any such changes to spawners or otherwise game brearking actions be prohibited. The iron that was generated by such means needs to be removed as well as it was not obtained in any natural method. (Might as well have been spawned in creatively) I couldn't even request two cow spawn eggs to start my cow farm and had to search for hours to find cows because it would be "unfair to other players"

This makes me think that my latest creation, the ender farm could be rendered useless as well by simply giving every player an enderman spawner in their base. How far will this go before the server loses players due to an unstable economy and biast treatment to players?

This needs to be stopped.
Eegah
I agree as I noticed that the previous owners of my town were thrown out and I put in their place, but also being left with a mess where their plots used to be as items were unneccessarily removed and the plots damaged using world edit.  I know they had some not so pretty systems set up on their plots but it should be the town's job to remove any unwanted articles not the admins, since it is the property of the town not the whole server.

Also, it would be nice if admins would kindly warn players when they are halting intensive server activity so that they can go to some location such as spawn to avoid the loss of horses and their items, as well as other various livestock. Thank you.



Posts

: 33


Join date

: 2013-02-25


Location

: Minnesota, USA



I also disagree with the spawner id change.  I did not change it, though, and I can't directly undo the actions of another admin.  I also agree that it is the sole discretion of the town to make the town better, as this is what draws people to a particular town as opposed to another one. 

@eeg.  It is possible to make a gold farm, however, I do not think that we should hand out spawners to people.  But again, I can not contradict another admin.



Posts

: 126


Join date

: 2013-02-03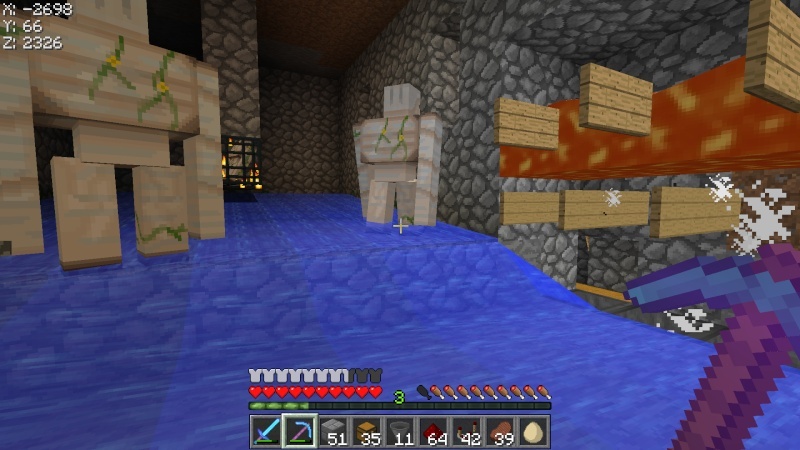 Here is a screenshot that cleary shows the iron golem spawner in progress.
Lets do some quick math. Taken from the minecraft wiki, a spawner will spawn 4 mobs every 25 seconds. Setting that to an iron golem will spawn 4 iron golems that on average drop 4 pieces of iron each. So 16 iron golems in 1 minute, with 4 pieces of iron each being run for 1 hour is roughly 3840 pieces of iron in an hour ( 1min/25 seconds * 4 iron pieces * 60mins = 3840) or 60 stacks of iron in one hour!! My Iron golem farm (which took me DAYS to complete) spawns ONE iron golem every 6 minutes giving me 40 pieces of iron per hour. Now I have created 2 stacked on top of each other so i am looking at 80 pieces of iron per hour. Which is comparable to an hour of mining or cave exploring, hardly game breaking by any way you look at it, not to mention anybody could create one of these. Comparing my Farm to the Spawner it roughly comes out to be 4800% (48x) slower than an iron golem spawner. That is unreal.
Ender, I'm gonna have to ask you to check your admins, because this is getting ridiculous. . .just found a huge bore tunnel by my town now. . .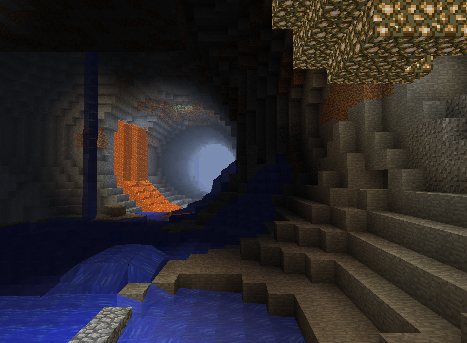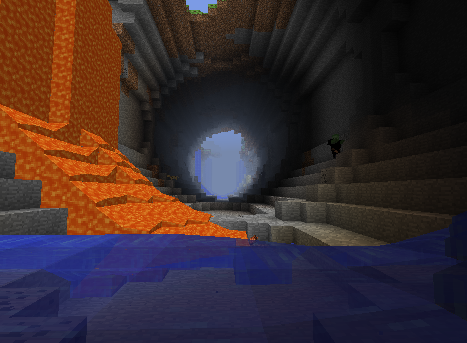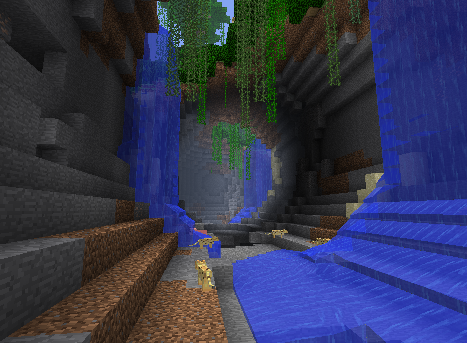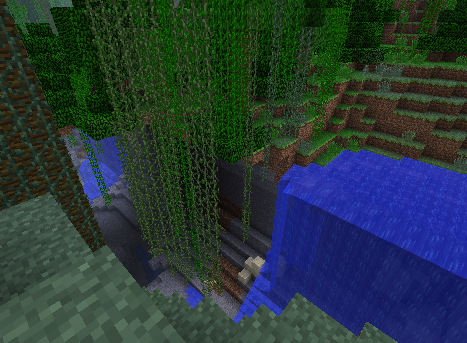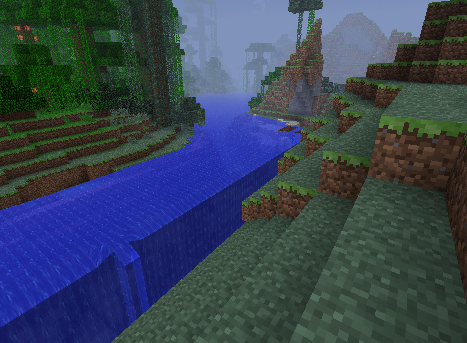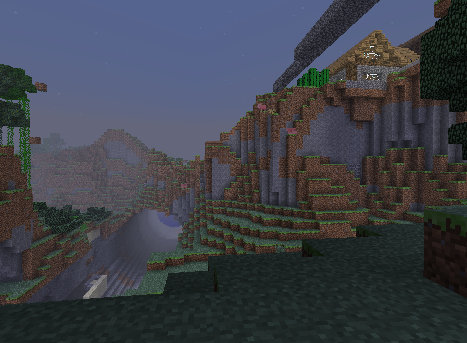 And this is what someone did to Coolingwil's plot. . .which is right by the town spawn. . .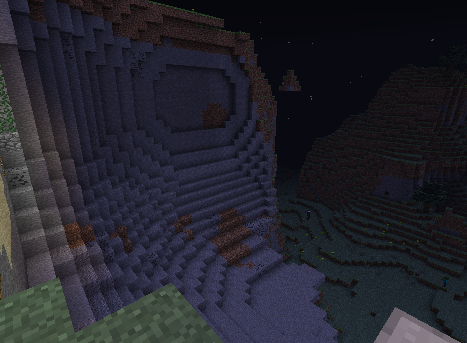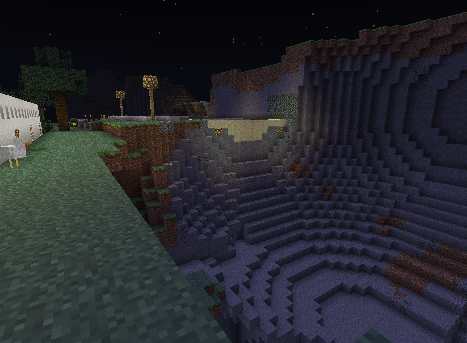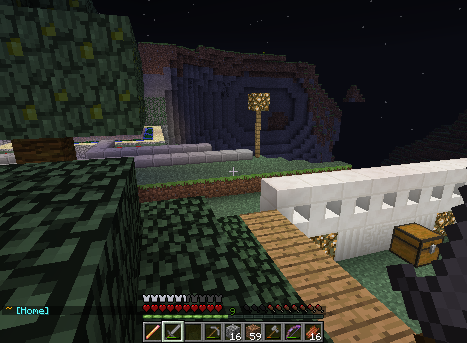 And all this World Editing has caused several server crashes as you are well aware. . .



Posts

: 33


Join date

: 2013-02-25


Location

: Minnesota, USA



I would like to clarify something.  Everything you have mentioned has been, to my understanding, done by Daddy_Pika.  So this is not an admin issue per say as it is so much a Daddy_Pika issue

.  The only thing I do in creative is build buildings.  I have also expressed concern for this, but I do not have the authority to undermine other admin.  And yes, that amount of iron is ridiculous to produce.  I Personally don't think it's fair and....it hurts the economy when a player doesn't really have to work for a farm.  It is difficult as it is to make an iron farm, much less one that produces that amount of iron in survival(not impossible).  Also, I was willing in the past and still am to provide lava for a building project, just as I light nether portals for you guys.



Posts

: 126


Join date

: 2013-02-03




---
Permissions in this forum:
You
cannot
reply to topics in this forum